76+ Love Language Gift Ideas to Express Your Care and Love
#Love Language Gift Ideas for Anyone
Finding the right gift for your partner is hard.
You want to express how much you love them, but it's easy to fall into the issue of giving gifts that they are slightly happy with instead of buying something that melts their heart.
Sometimes it's hard to know what to get that would light that person up because you have been in the relationship so long that you feel like they already should know you love them, so anything you gift them should be a great gift.
Or the person has everything, so you are wondering what I can possibly get someone who has EVERYTHING.
The problem is you could be unknowingly expressing your love based on how you want to be loved, instead of giving gifts that communicate their love language.
This post will list the 5 love languages, and gift options that you can give that will make them feel loved and appreciated.
What are the Five Love Languages?
This post contains affiliate links. For more information, go to the disclosure page.
The 5 Love Languages are Dr. Gary Chapman's proven approach to showing and receiving love.
These approaches help individuals experience love aligned with their desire to receive it.
Because we all received gifts that we didn't like.
Have you ever received a gift, like maybe a lovely necklace, but you preferred a relaxing stone massage?
Or was approached by your husband who wants to have sex when you rather cuddle and watch a scary movie? ( I absolutely love scary movies)
On the other hand, finding the perfect gift could really be challenging when your kids, husband, wife, or partner have everything.
But do they?
More importantly, what do they do with the gifts after receiving them? – Regift, put in a pill with other gifts, sits at the bottom of the toy box?
That's because everyone has different love languages, which are:
Acts of Service
Words of Affirmation
Physical Touch
Receiving Gifts
Quality Time
Each person can have a primary love language and a secondary language.
So let's, jump into some love language gift ideas that will make your kids feel appreciated and your partner feel loved.
Acts of Service Love Language Gift Ideas
For this group, action speaks louder than words.
This means a person feels loved when someone does something for them.
It could be chores around the home, cooking a meal, or taking the kids out of the house, and other similar tasks.
Gift Ideas For Kids Love Language
Words of Affirmation Love Language Gift Ideas
This love language uses words to affirm other people.
This group loves verbal expressions of love.
For example, telling someone they are beautiful, are doing a fantastic job as a parent, are a great child, and that you love them.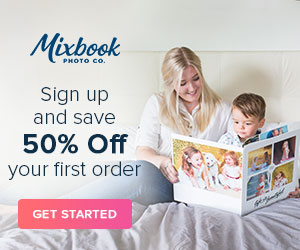 For your Partner
Love Language Gift Ideas for Partner
What should you get someone whose love language is words of affirmation?
For your Kid
Gift ideas for the kids don't always have to be lavish and over the top. I love it section because it allows you to connect with your kid beyond purchasing gifts perse.
Physical Touch Love Language Ideas
People who speak this love language enjoy being near someone. The simple gift of human contact is easy to give.
Love Language Physical Touch Ideas for Partner
Physical Touch Love LanguageIdeas for Kids
Receiving Gifts Love Language Gift Ideas
People who want to receive gifts as a sign of love are not materialistic.
You want to make sure you purchase thoughtful gifts that indicate that you listen to their wants.
This can be achieved by sending them flowers on special occasions such as Mother's Day, Valentine's Day, or Birthdays. Just know what matters most to this group is the thought behind the gift.
Receiving Gifts Love Language Ideas For Significant Other
Got a Partner Whose Love Language is Gift Giving? Here Are 5 Truths They Want You to Know.
For Kids
Quality Time Love Language Ideas
This love language loves attention.
People whose love language is quality time want to spend undivided attention with those they love. This means leaving your cell phone behind and spending intentional time with your loved one, whether it's talking about what happened at work, just having a conversation over coffee, or watching a TV show with them.
My husband and I look forward to Sunday nights when our favorite show comes on. We are fans of Game of Thrones (weep, it's over), HBO outsider, and any Netflix show. By spending time with that person, you will let them know that you care.
Love Language Gift Ideas for Adults
What do you give someone whose love language is quality time?
Gift Ideas for Kids Love Language
I recommend reading or listening to the love language books for an in-depth understanding.
How can I learn more about my partner or child's love language?
These books are a great way to learn more, and they can also take the love language test on the app Love Nudge
1- The 5 Love languages of Children: The Secret to Loving Children Effectively
2- The five love languages of Teenagers- The Secret to Loving Teens Effectively
3- The 5 Love Languages – The Secret to Love That Last
Understanding Love Language Gifts Ideas Final Note:
love language gifts/books
This product is an amazon affiliate product
Because in marriage, as a parent or in any relationship, you don't want to take things for granted. And expressing how much you love someone can strengthen a relationship.
That's why it's essential to show them you love them with a gift that speaks to their love language.
Quick recap: There are five love languages that most people gravitate to. You no longer have to wonder what's the perfect birthday gift, Mother's day gift, or fathers day gift to get for your significant other. Or what to get your child for an Easter gift or Christmas gift.
Instead, you can always hit their heart by understanding how they want to be loved!
Do you know your child's or significant love language?