#Love Language Gift Ideas for Anyone
"What makes one person feel loved isn't always the same for their spouse or partner"

author Gary Chapman
Do you have a hard time finding the perfect gift that expresses how much you love them?
You want to stop purchasing gifts that they are slightly happy with, and instead, buy a gift that melts their heart?
Sometimes it's hard to know because you been in the relationship so long that you feel like they already should know you love them, so anything you gift them should be a great gift.
The problem is you could be unknowingly expressing your love, based on how you want to be loved. Instead of giving gifts that communicate their love language.
This post will list the 5 love languages, and gift options that you can give that will make them feel loved and appreciated.
What are the Five Love Languages?
The 5 Love Languages are Dr. Gary Chapman's proven approach to showing and receiving love.
These approaches help individuals experience love aligned with their desire to receive it.
Because we all received gifts that we didn't like.
Have you ever received a gift like maybe a nice necklace, but you preferred a relaxing stone massage?
Or was approached by your husband who wants to have sex, when you rather cuddle and watch a scary movie? ( I absolutely love scary movies)
On the other hand, It could really be challenging to find the perfect gift when your kids, husband, wife or partner has everything.
But do they?
More importantly, what do they do with the gifts after receiving them? – Regift, put in a pill with other gifts, sits at the bottom of the toy box?
That's because everyone has different love languages which are:
Acts of Service
Words of Affirmation
Physical Touch
Receiving Gifts
Quality Time
Each person can have a primary love language and a secondary language.
Let's, jump into some love language gift ideas that will make your kids feel appreciated, and your partner feels loved.
This post contains affiliate links. For more information go to the disclosure page. 
Acts of Service Love Language Gift Ideas
For this group, action speaks louder than words.
This means a person feels loved when someone does something for them.
It could chores around the home, cooking a meal, or taking the kids out of the house and other similar tasks.
Love Language Gift Ideas for Partner
Breakfast In Bed
Let them Sleep in while you take care of the kids
Pay for a cleaning service to restart your peace of mind
Coupons for Moms that get the kids involved
A robotic floor vacuum and mop– My husband brought this for me one Christmas, and it has been amazing. I set the time when I leave for work, and it cleans the floor. Plus, as a mom of a 2-year-old, food is always on the floor, so it needs to be cleaned. And this works wonders!
Dish Washer- this is amazing at helping with getting more things done. It's like having lots of helper in the home.
Gift Ideas For Kids Love Language
A surprise room makeover- I gave my son a sport them room, painted the wall, and added decals to the wall- Tips to make a small room look bigger
Make them a special treat ( my grandma makes my son sweet potato pie, and it melts his heart every time) or their favorite meal
Make them a drink and bring it to them
Do a chore they normally would do
Make a Holiday Card by hand opposed to purchasing a store card- My 12-year-old son suggestion
Words of Affirmation Love Language Ideas
This love language uses words to affirm other people.
This group loves verbal expression of love.
For example, telling someone they are beautiful, they are doing a fantastic job as a parent, they are a great child and that you love them.
For your Partner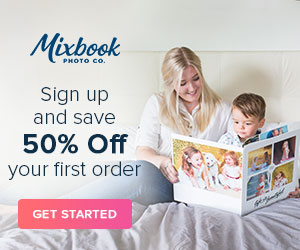 For your Kid
Gift ideas for the kids don't always have to lavish and over the top. I love it section because it allows you to connect with your kid beyond purchasing gifts perse.
Leave a note in their lunch box
text them and tell them that you love and appreciate them
Speak highly about them around family and friends
Coupons for kids with words of affirmation
Write in a journal and leave it for them to read
Mommy or Daddy loves them, Wall Art
Physical Touch Love Language Ideas
People who speak this love language enjoy being near someone. The simple gift of human contact is easy to give.
Love Language Physical Touch Ideas for Partner
Offer a back or foot massage
Intimate touching
Flirt with them
Cuddle while watching their favorite movie
Take them dancing
Couple's massage
Couple's body painting class
Spice things up with a Kama Sutra book
Physical Touch ideas for Kids
cuddling and watching a good movie- My 5-year-old suggestion
giving lots of kisses and hugs, being seated on a parent's lap
a simple pat on the back or a high-five
giving group hugs
creating a spa night and do manicures, pedicures
snuggling close and reading together
Receiving Gifts Love Language Ideas
People who want to receive gifts as a sign of love are not materialistic.
You want to make sure you purchase thoughtful gifts that indicate that you listen to their wants.
This can be achieved by sending them flowers on special occasions such as Mother Day, Valentine's Day, or Birthdays. Just know what matters most to this group is the thought behind the gift.
For Significant Other
Got a Partner Whose Love Language is Gift Giving? Here Are 5 Truths They Want You to Know.
For Kids
Give them a lollipop bouquet
Offer a gift card to their favorite store
Surprise them with a gift between holidays
Pack a small gift in their backpack
Get them their favorite treat at the grocery store
Quality Time Love Language Ideas
This love language loves attention.
People whose love language is quality time want to spend undivided attention with those they love. This means leaving your cell phone behind and spending intentional time with your loved one. Whether it's talking about what happened at work, just having a conversation over coffee, or watching a TV show with them.
My husband and I look forward to Sunday nights when or favorite show comes on. We are fans of Game of Throne (weep it's over), HBO outsider, any Netflix show. By spending time with that person, you will let them know that you care.
Love Language Gift Ideas for Adults
Watching a Movie together- because we don't have family close by or a babysitter, we schedule off work and go while the kids are in school
Sip and Paint
Scheduling a Cooking Class
Walk in the Park or Lunch Picnic Date
Go to a Comedy Show
Go see a Play- we seen Madea and Dream Girls ( what play do you recommend?)
12 Preplanned Dates for a Year– this list is impressive! I already schedule the Escape room on our next day off.
Gift Ideas for Kids Love Language
Family Redbox Movie Night
Schedule a date with your older children because just they are so busy :-/
Play makeup
Have tea time
Play board game or Uno
Do puzzles together like Barbie, Frozen, or Flash
Playing their favorite sport ( baseball, basketball, soccer, etc.)
Get a jewelry Kit and make it for their friends. We have several jewelry kits here is one on Amazon
Make Slime, just don't get it on your carpet or furniture
Campout in the Backyard
Build a Bouquet Play Set
Go on a Nature Walk to spot out fun things
For an in-depth understanding, I recommend reading or listening to the love language books.
How can I learn more about my partner or child's love language?
These books are a great way to learn more and they can also take the love language test on the app Love Nudge
1- The 5 Love languages of Children: The Secret to Loving Children Effectively
2- The 5 love languages of Teenagers- The Secret to Loving Teens Effectively
3- The 5 Love Languages – The Secret to Love That Last
Understanding LL Gifts Ideas Final Note:
Because in marriage, and as a parent or any relationship, you don't want to take things for granted. And expressing how much you love someone can strengthen a relationship.
That's why it's essential to show them you love them with a gift that speaks to their love language.
Quick recap: There are 5 love languages that most people gravitate too. You know longer have to wonder what's the perfect birthday gift, Mother's day gift, or fathers day gift to get for your significant other. Or what to get your child for an Easter gift or Christmas gift.
Instead, by understanding how they want to be loved, you can always hit their heart!
Do you know your child's or significant love language?